For Commercial Business Owners
Supercharge Your Business with Industry-Leading Commercial Water Treatment Solutions
Charger Prime Commercial merges productivity, functionality, and cost-efficiency to lead the way for all types and sizes of commercial water treatment applications.
When you need help with your commercial water treatment needs, you can trust the professionals at Charger to help you at each step along the way.
Across North America, car washes, hospitals, restaurants, and hotels have trusted our products and people to help their businesses run at peak performance. With highly customizable filtration, deionization, softening, reverse osmosis, UV, ultrapure, and skid-mounted water treatment solutions, Charger Prime Commercial can help engineer effective systems to solve any type of water problem.
Let Us Help You Build Your Solution
Please complete the form below and a commercial sales representative will be in touch shortly.

Customized Solutions for the High Quality Water You Deserve
Our 40+ years in business combined with strategically placed distribution centers allow us to help water experts and business owners alike create the customized solutions they need to get the high-quality water they require the first time, on time, and within budget. Engineering, quoting, installing, and maintaining commercial water treatment solutions requires a team effort and our network of industry professionals inside Charger Prime Commercial and throughout our distribution centers will work with you to ensure client satisfaction.
We are an agile company with a passion for improving water and the lives of those it touches. 
We guarantee you'll get excellent service with Charger Prime Commercial every time.
Water Softeners and Treatment
Charger Prime Commercial is proud to serve many industries across North America
Regardless of job size, scope, revenue, or how long you've partnered with us, we'll treat you with respect, professionalism, and the highest level of service that Charger is known for throughout the industry.
Here are a few of the industries we help serve:
Car Washes, Commercial Laundries, Correctional Facilities, Educational Facilities, Energy & Power, Fitness Centers, Food & Beverage, Grocery Stores, Health Science/Medical Labs, Healthcare – Surgery Centers & Medical Clinics, Hospitality & Lodging, Manufacturing, Metal Finishing, Municipal Water Treatment, Offices, Recreation, Pools, & Spas, Restaurants, Retail, Wastewater Treatment, Theme Parks & Zoos
Get started with an estimate from a Charger Prime Commercial professional
The first step to improving your business through better water is through a free estimate. Charger Prime Commercial will meet with you to learn more about your requirements, inspect your location, and gather information to provide an estimate.
Protect Valuable Assets
When you invest in a Charger commercial water treatment system, you're preventing early deterioration of your valuable business assets including appliances, boiler systems, pipes, and other water-using equipment.
Stop Wasting Money
Minerals and contaminants can restrict water flow causing your equipment to run less efficiently. They can also shorten the useful life your water-using equipment, costing your company over time.
Work at Peak Efficiency
Cleaner, softer water can save on energy usage up to 33% and reduces soap and cleaning solutions by up to 75%!
Partner with Experts
What's better than a water system installed on time and on budget? How about an entire team ensuring it's engineered, installed, and maintained with white-glove service? Sound good?
"Been dealing with Charger for maybe 6-7 years now. Always very helpful, answers all my questions and sets me up with the right system for my customers. I'd never go anywhere else."
What is different about Charger Prime Commercial Products?
The biggest difference you'll see with Charger is our people. From start to final install and the service beyond, our products work because our people work even harder.
Here are a few of the custom commercial water treatment solutions we help business owners with every day:
Commercial Water Softeners
Extending the service life of water using commercial appliances like boilers, water heaters, dishwashers, and commercial laundry, and preventing buildup in pipes, fixtures, and faucets can save an incredible amount of money and time. Charger Prime Commercial offers customized water softening solutions to fit any type of application to help businesses meet their efficiency goals. Our cutting-edge technology ensures our systems work at peak efficiency saving precious resources for businesses and our dealers.
Commercial Reverse Osmosis Systems
Eliminate up to 95% of many common contaminants and dissolved particles with Charger's Commercial Reverse Osmosis system. Reverse Osmosis is the most cost-effective solution for businesses who require pure water, but don't need a deionized solution. From spot-free rinses to enhanced performance in energy and manufacturing to higher quality drinking water, Reverse Osmosis is an excellent solution for your high purity needs.
Commercial Water Filtration
Reduce impurities, minerals, organics, and pathogens with a commercial water filtration system from Charger. With a wide range of filtration solutions customized for your specific needs, you'll be sure the job is done right the first time. The proper filtering of water for businesses can increase efficiency, reduce costs, improve sustainability, and lower overall energy consumption. Our team can help you engineer the most effective filtration solution for any commercial job.
Deionizer Systems
Car washes, laboratories, manufacturing, and energy companies can all benefit from high purity water using a Charger deionizer system. Using high-quality resin, our leading-edge systems remove calcium, copper, iron, sodium, bromide, chloride, and more.
Why Professionals Choose Charger Prime Commercial
Work with a full-service provider of water quality solutions.
Get the job done right. We offer the highest-quality water softeners and solutions — so you experience better water quality in commercial environments.
Custom Assembly
Relying on American manufacturing, our experts help you determine the right water treatment solution and build custom water softener products to your exact specifications.
Regional Expertise
As a regional OEM with distribution centers across the U.S., our experts know the common water quality issues found in each location and work together to find solutions to any issue.
Proven Products
Our water softening products and solutions have been tested in the field over 100,000 times. Our products do the job of softening water and treating quality issues — and helping you satisfy your customers.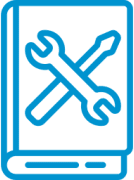 Full Service & Support
As a Charger Prime Commercial customer, you'll have access to our expert team and services. We'll test your water, make recommendations, build your solutions, and make sure you have everything you need to get your job done right.
Find your nearest Charger branch today!
Improving operational efficiency, saving money, protecting your company's most valuable assets, and increasing profitability are all results of a clean water flowing through the veins of your business. Don't wait, call us today!